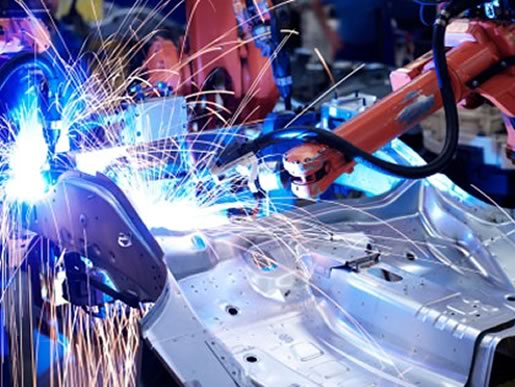 20,000
Number of facilites per year receiving EPA inspections and evaluations
∗Statistics from EPA 2010 Annual Results
Michigan Hazardous or Regulated Waste Producer Profile
Waste Generator Profile Worksheet
Companies that generate hazardous waste or regulated waste should be prepared with answers or information for the following topics. In addition to having answers for these questions, be prepared to certify that samples were taken of any hazardous or regulated waste material.
Waste Generator
Business name
Facility address(es) including states outside of Michigan
Business and Facility contact person with name, phone, fax and email
Billing address and contact
Waste Stream Information
Be prepared to answer Yes or No to these questions.
Is the waste subjet to RCRA subpart CC controls? (40 CFR 265 Subpart CC)

If not, does the waste meet the organic LDR exemption fo UHC's? (40 CFR 268.48, 268.7)
If not, does the waste contain less than 500 ppmw volatile organic (VO)? (40 CFR 265 Subpart CC)

Does the waste contain any Class I or Class II ozone-depleting substances?
If PCB's are present, is the waste regulated by TSCA per 40 CFR 781?
Shipping Hazardous and Regulated Waste
Method of shipment

Bulk Liquid - over 500 gallons
Bulk Solid - roll-off box, vacuum box, etc.
Lab Pack - medical and biohazard waste
Drums - Know what sizes you have: 85 gal, 55 gal, 30 gal, 15 gal, 5 gal, other

Container type

Metal
Plastic
Fiberboard
Combination - glass containers inside a metal drum
Other - be able to describe clearly

Shipping frequency

Number of units per week, month, quarter or year
R.C.R.A Characterization (RCRA)
Is this a USEPA Hazardous Waste per 40CFR 261.37?

Is this a Universal Waste per 40CFR part 273?
Is this a Characteristic Waste?

D001 Ingnitable
D002 Corrosive
D003 Reactive
Toxic Metal (D004,D005,D006,D007,D008,D009,D010,D011)
Toxic Organic (D012 - D043, be able to list all that apply)

Is this an F or K Listed waste or mixed with one?

List all applicable codes from 40CFR261.31 and 261.32

Is this a commercial chemical product or spill cleanup that would carry a U or P waste code under 40CFR 261.33 (e) or (f)?

List all applicable waste codes

Is this a state regulated waste?

List all applicable waste codes
DOT Shipping Information for Hazardous and Regulated Waste
Is this a US Department of Transportation USDOT Hazardous Material?
Proper Shipping Name per 49CFR 172.101 Hazardous Materials Table
Reportable Quarterly weight in pounds (if any)
Hazard Class or Division Number

UN/NA #
Packing Group (I, II, III)

Is this a Poison Inhalation Hazard?

Hazard Zone (Zone A, Zone B, Zone C, Zone D or Other)

List two primary hazardous constituents